We are open daily from 1:00 pm – 5:00 pm, excluding Holidays and you do not have to schedule an appointment for tastings. We offer wine tastings daily approximately every 30 minutes.
Tastings are broken down into 3 categories.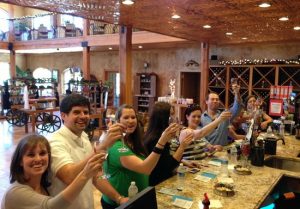 We have our tastings broken down into 3 categories because we are currently offering 33 different wines. We have found that most people only enjoy tasting the categories of wine they like. For instance, most people that drink dry red wines do not typically like sweet wine. However, occasionally there is that person that likes all kinds of wine and so for you we will let you try 3 or 4 wines from each category.
The wine tasting for each category is $8.00, and within each category you will be tasting 10 – 11 different wines.